GET IT RIGHT... THE FIRST TIME!
OUR PARTS & ACCESSORIES SERVICES
Just like everything else at Beau's Autoeverything, when it comes to aftermarket parts and accessories, we have EVERYTHING! Nothing is better to us than seeing a vehicle that is custom to what our customer needs. Whether it's a new set of floor mats for a sleek interior, a tonneau cover or liner for a truck bed, running boards, a lift kit or new lighting and accessories, Beau's Autoeverything has the products that are right for your vehicle and your unique needs and hobbies.
Can't find what you are looking for on our site? Don't give up. Simply send us a request or give us a call and we can help you find that perfect item.
Can't Find What You're Looking For?
It's okay – we're here to help! Tell us a little bit about what you need, and we can find it for you!
"*" indicates required fields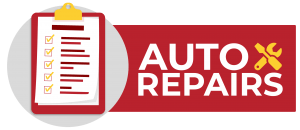 At Beaus Autoeverything® we take all the necessary steps and procedures to make sure you are taken care of and back on the road.