24-HOUR ROADSIDE ASSISTANCE
Here is what you need to do…
FIX IT RIGHT... THE FIRST TIME!
WELCOME TO BEAU'S AUTOEVERYTHING
For nearly 40 years Beau's Autoeverything has provided our customers will five-star quality repairs and service.
We take pride in being family owned and operated in a small community. Being a small business in a small community means our customers can expect high quality repairs and service.
Whether it's assisting with a collision repair, to automotive repairs & maintenance, a glass repair, reviving a vehicles interior to showroom quality or accessorizing a truck to our customer's unique needs; Beau's Autoeverything can assist with EVERY service for your vehicle.
And we are here for the lifetime of that vehicle. With our industry leading warranty on all Collision repairs, our customers have lifetime peace of mind that their repairs are covered, regardless of who is paying for that repair.
Beau's Autoeverything is your one stop shop for your vehicle needs. As you browse our site remember our friendly staff is available to answer your questions. Give us a call or send an info request anytime.
Thank you for considering Beau's Autoeverything. Our pride in the work we do is only enhanced by the community and customers we serve. We look forward to working for your business!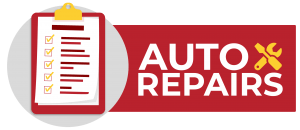 At Beaus Autoeverything® we take all the necessary steps and procedures to make sure you are taken care of and back on the road.