WINDSHIELD / GLASS SERVICES
FIX IT RIGHT... THE FIRST TIME!
OUR WINDSHIELD / GLASS SERVICES
Windshield, Glass Repair & Window Tinting
Nothing could be more of an inconvenience than a cracked windshield or stone chip. But not to worry. Beau's Autoeverything is here to help. We offer quick replacements and even same day stone chip repairs to get you back on the road and seeing clearly out your windshield.
Most insurance companies today also offer policy coverage so the costs could be minimal or even nothing to you. We work with all insurances companies to make the process as easy as possible.
Window Tint
Window tint can offer many benefits to a driver and their passengers including providing clarity, reducing haze, and blocking UV Rays to leave your vehicle a little cooler in those hot summer months. It can even reduce interior fading and cracking of upholstery.
At Beau's Autoeverything we are pleased to offer professional window tint for all makes and models.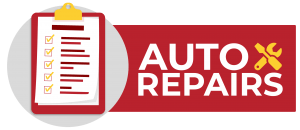 At Beaus Autoeverything® we take all the necessary steps and procedures to make sure you are taken care of and back on the road.