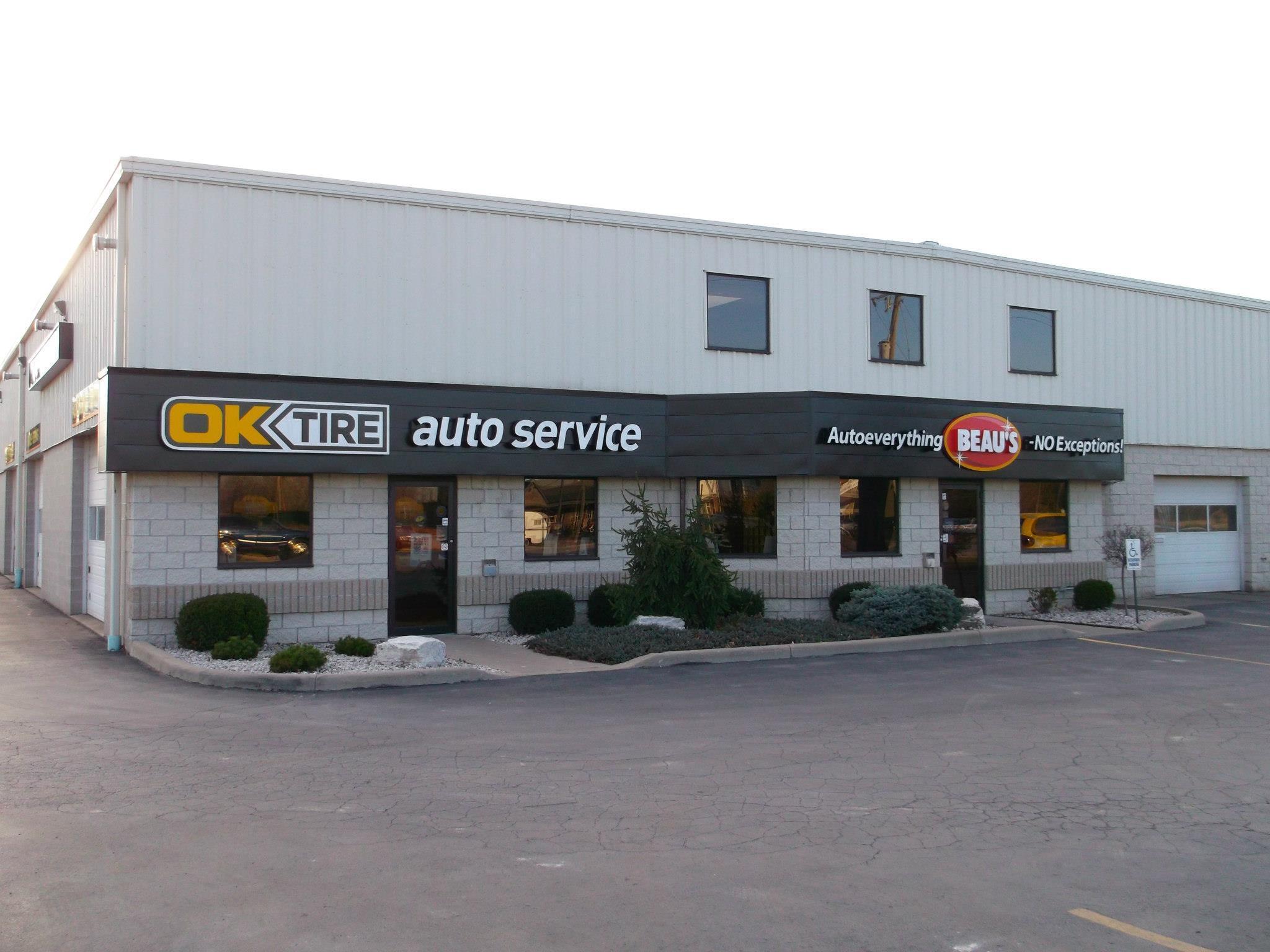 Beau's Autoeverything  is a family run auto-center located in downtown Essex, Ontario. Originally founded in 1985 by Roger and Rita Beaulieu as "Beau's Custom Collision," Beau's has since expanded to be known as an autoeverything, equipped with a full-service automotive department, an OK Tire, and a 24/7 towing service.
As a family run business, the staff of Beau's Autoeverything  continuously raise the bar in the industry and are committed to delivering an all-inclusive quality of service to their customers and to the community. Over the years, Beau's Autoeverything  has evolved to provide windshield and glass repairs, automotive parts sales, detailing, paint-less dent repair, vehicle accessories, vehicle rentals, window tinting, and so much more.
With the Beaulieu's retirement in 2019, the Beau's Autoeverything  reigns were passed to Chris and Laurel Gelinas. Since the transition of ownership, the changes have been subtle to the community, but the impact of new directions have begun to show prevalence in the development of efficient processes and procedures as new owners, Chris, Laurel, and their team strive for a "Fix it Right the First Time" mentality. As a customer's vehicle transitions through the necessary departments, "Fix it Right the First Time" will ensure that all processes will be streamlined to allow for a smooth and efficient repair.
From the first phone call, to follow ups and delivery, our customers feel valued, and we consistently deliver a competent and trustworthy experience. The development of "Fix it Right the First Time" will be an addition to the all-inclusive brand that Beau's Autoeverything  is already recognized for.