GET IT RIGHT... THE FIRST TIME!
LOOKING FOR LOADING RAMPS FOR YOUR VEHICLE?
At Beau's Autoeverything, we offer a wide range of Loading Ramps to fit your needs. Our Loading Ramps are perfect for loading and unloading dirt bikes, ATVs, and other recreational vehicles. They provide a safe and secure way to transport your vehicles while minimizing the risk of any damage. Our Loading Ramps are made from high-quality materials and feature a slip-resistant surface that helps ensure a secure grip while loading and unloading. They are also lightweight and easy to use, making them an ideal solution for easily transporting your vehicles. We also have a variety of accessories that can help make your loading and unloading experience even easier. These include straps for extra security and safety and ramps for loading and unloading from higher surfaces.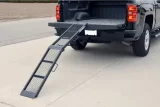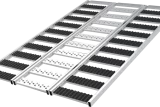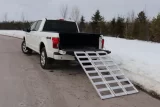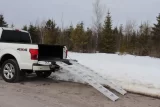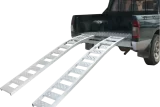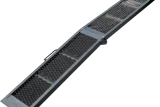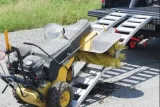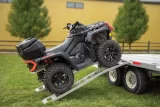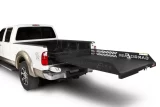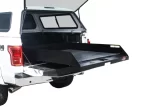 FIVE REASONS TO BUY LOADING RAMPS FROM US 
Increased Safety: Quality running boards and steps provide a secure, stable step up into your vehicle, reducing the risk of slips and fall.
Enhanced Style: Running boards and steps can add a unique, stylish touch to your vehicle that sets it apart from the crowd.
Customization Options: With our wide selection of materials and finishes, you can find the perfect running boards and steps to match your vehicle.
Durability: Quality running boards and steps are designed to last, providing a safe and secure step up for years to come.
Easy Installation: Our running boards and steps are designed to fit your vehicle snugly and securely, making installation a breeze.
CHOOSE BEAU'S AUTOEVERYTHING 
At Beau's Autoeverything, we understand the importance of finding the right Loading Ramps for your needs. That's why we are dedicated to providing the best selection of Loading Ramps and accessories to meet your needs. If you have any questions about our selection of Loading Ramps or any of our other products, please don't hesitate to call us. We will gladly talk to you and help with all your needs and questions.
We look forward to hearing from you!