GET IT RIGHT... THE FIRST TIME!
ROOF RACKS
LOOKING FOR RUNNING ROOF RACKS FOR YOUR VEHICLE?
We offer a wide selection of roof racks and other automotive supplies. At Beau's Autoeverything, we understand how important it is to have quality roof racks on your vehicle. Roof racks are essential for carrying extra cargo and freeing up space inside your car. With the right roof rack, you can make sure your car is ready for any adventure.
Our roof racks are made from the highest quality materials and are designed to last. Whether you're looking for a replacement part or an upgrade to your vehicle, we have the right roof rack for you. We carry a variety of styles and sizes to fit your specific needs.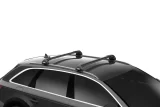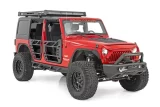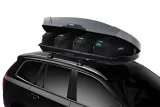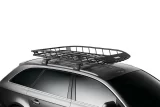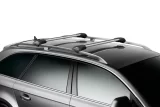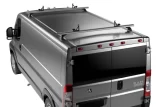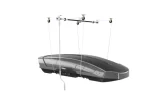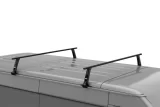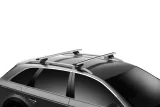 FIVE REASONS TO BUY ROOF RACKS FROM US 
Increased Storage: Quality roof racks provide extra storage space, allowing you to carry more cargo in your car.
Improved Safety: Roof racks help keep your cargo secure and reduce the risk of items falling off your car while driving.
Improved Performance: Quality roof racks can improve the aerodynamics of your car and reduce drag, resulting in better fuel economy.
Increased Versatility: Roof racks give you more options for carrying cargo, allowing you to transport larger items that wouldn't fit inside your car.
Improved Aesthetics: Quality roof racks can add a stylish touch to your car and make it look more attractive.
CHOOSE BEAU'S AUTOEVERYTHING 
If you're unsure which roof rack is suitable for you, our friendly and knowledgeable staff are here to help. We'll provide personalized advice and recommendations to ensure you get the perfect roof rack for your car.
Don't wait to get the roof rack of your dreams. Call us today to find out more about our products and services. We're happy to answer any questions and help you find the perfect roof rack for your car.
We look forward to hearing from you!