GET IT RIGHT... THE FIRST TIME!
LOOKING FOR SPARE TIRE CARRIERS FOR YOUR VEHICLE?
Whether you drive a compact car, a light truck, or an SUV, our selection of spare tire carriers will ensure you have the right fit for your vehicle. We carry spare tire carriers from leading brands like Thule, as well as replacements. Whether you're looking for a swing-away tire carrier, a bolt-on tire carrier, a spare tire mount, or a spare tire hoist, you'll find it here at Beau's Autoeverything.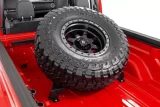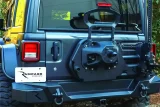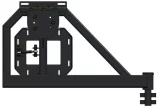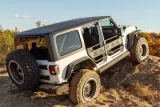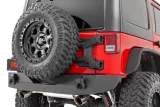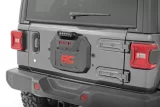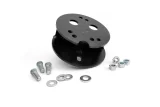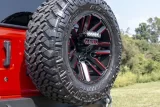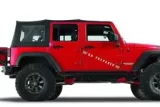 FIVE REASONS TO BUY SPARE TIRE CARRIERS FROM US 
Enhanced Safety: A quality spare tire carrier ensures your spare tire is always secure and in place.
Improved Fuel Efficiency: Properly installed spare tire carriers help reduce drag, improving fuel efficiency.
Durability: Quality spare tire carriers are designed to last, providing long-lasting performance and dependability.
Easy Access: Spare tire carriers provide easy access to your spare tire, allowing you to quickly and easily change a tire in the event of a flat.
Aesthetics: Quality spare tire carriers can enhance the look of your vehicle, adding a stylish touch.
CHOOSE BEAU'S AUTOEVERYTHING 
We can also help you with the installation of your spare tire carrier. Our knowledgeable staff is always happy to answer your questions and help you choose the right spare tire carrier for your vehicle.
Call us today or request an appointment for more information about our selection of spare tire carriers. We look forward to helping you find the perfect spare tire carrier for your vehicle.