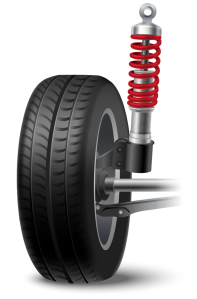 We'll Find the Part That's Right for You
Contact us and our talented team of technicians will help you find the product that is perfect for you and your vehicle!
Tell us what you're looking for.
"*" indicates required fields
Truck Covers
With a number of variations and options from a basic roll-back softcover to a spring-loaded retractable hardcover, selecting the cover that fits your needs, lifestyle and budget can be a tricky decision.
A customer wanting a cover simply to add to the style of the truck, while protecting the truck bed may be interested in a hardcover to get that sleek look; while someone is looking for more functional, would be recommended something that offers increased mobility.
Types of Tonneau Covers:
Folding: Typically made of a harder aluminum, and fold back in thirds for easy access.
Roll Up: Made of a softer vinyl, these roll-up covers are manually retracted.
Retractable: Made of a stronger material, these snap back into a mounted canister at the front of the pickup truck bed.
Hinged– A one piece harder unit with shocks to hold it up.
Things to consider when purchasing a Tonneau Cover:
Permanency: Do you want to be able to remove the cover, or leave it on permanently.
Toolbox: If you have a toolbox that you keep in your box, make sure that the cover will give you enough clearance or is compatible with your box, or to access the box.
Bed Rail Caps: Not all Tonneau Covers work with all bed or tailgate caps, make sure to check that your cover is compatible.
Locking mechanisms: With different locking styles including rotary latches, galvanized cables, and stainless-steel rods, the quality of materials used will be another consideration.
Protective Liners
Bed, tailgate and cargo liners help protect your vehicle against dirt, scratches, dents, paint damage, and rust. Talk to your local OK Tire technician about premium custom fit and universal solutions for your pickup truck or SUV.